I Have Something to Say!: An exploration into the heart and mind of my selective mutism
This book is a blend of my memories, insights, beliefs and dreams … openly sharing the person I have become not only in spite of, but because of selective mutism.
Katie-Jane children's books
Katie-Jane books are written from my experiences growing up and making sense of life and my feelings. It is important to me that children realise they are not alone in the ways they feel – and that they feel accepted and acknowledged within themselves. I hope these books are able to help your child in this way!
A Katie-Jane story about being shy, fitting in and finding out who you are.
A Katie-Jane story about embracing change
A Katie-Jane story about communication and self-expression.
Three Katie-Jane books
Purchase all three books together and save
Feedback about Katie-Jane books
Thank you for writing these beautiful books! My daughter feels understood for the first time and the books open the door…

Posted by Rebeca Perren on Friday, 24 April 2015
"Just thought I would let you know have received books and shared with my students. Another teacher was in the class today as I was sharing 'The Cat Got My Tongue' and she loved the book and could not believe how engaged all the children were, understanding and talking afterwards about how they would/could deal with this feeling in the class. This is a class of 42,  Year 2 and 3 children so is wonderful that they 'got it'." Wendy Halvorsen, teacher, New Zealand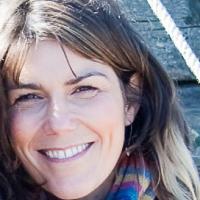 "Hi Kathryn, Just received and read the three books you have sent thank you . I think they are excellent. Love the themes of you walking and talking in nature. Your character is SO appealing. The rhyming scheme really works and I love the messages you are getting across. So easy for children to relate to. As I have mentioned before love the illustrations especially the facial expressions. Very likeable. Taking them to school tomorrow ! Thank you best wishes Lynne" Lynne O'Neil, teacher, UK
" … your wonderful book – it can be very hard to find children's books that have good messages that are also fun and not moralistic." Sue Bradshaw, Child & Adolescent Psychotherapist
"Thanks so very much for our latest edition of your fabulous Katie-Jane storiesand I have to say my favourite of all so far, the story, the illustrations, just delightfully perfect in every way! You are truly gifted Kat and your books are a gift to children and adults alike everywhere. Don't ever stop listening to the little girl inside because she has definitely rekindled mine, so thank you x" Kym Laing, Mum of four, New Zealand